This is the place to see the latest news, videos and images about and from CHERVON.
News
The Third Stop for German Students in China: Welcome to Chervon!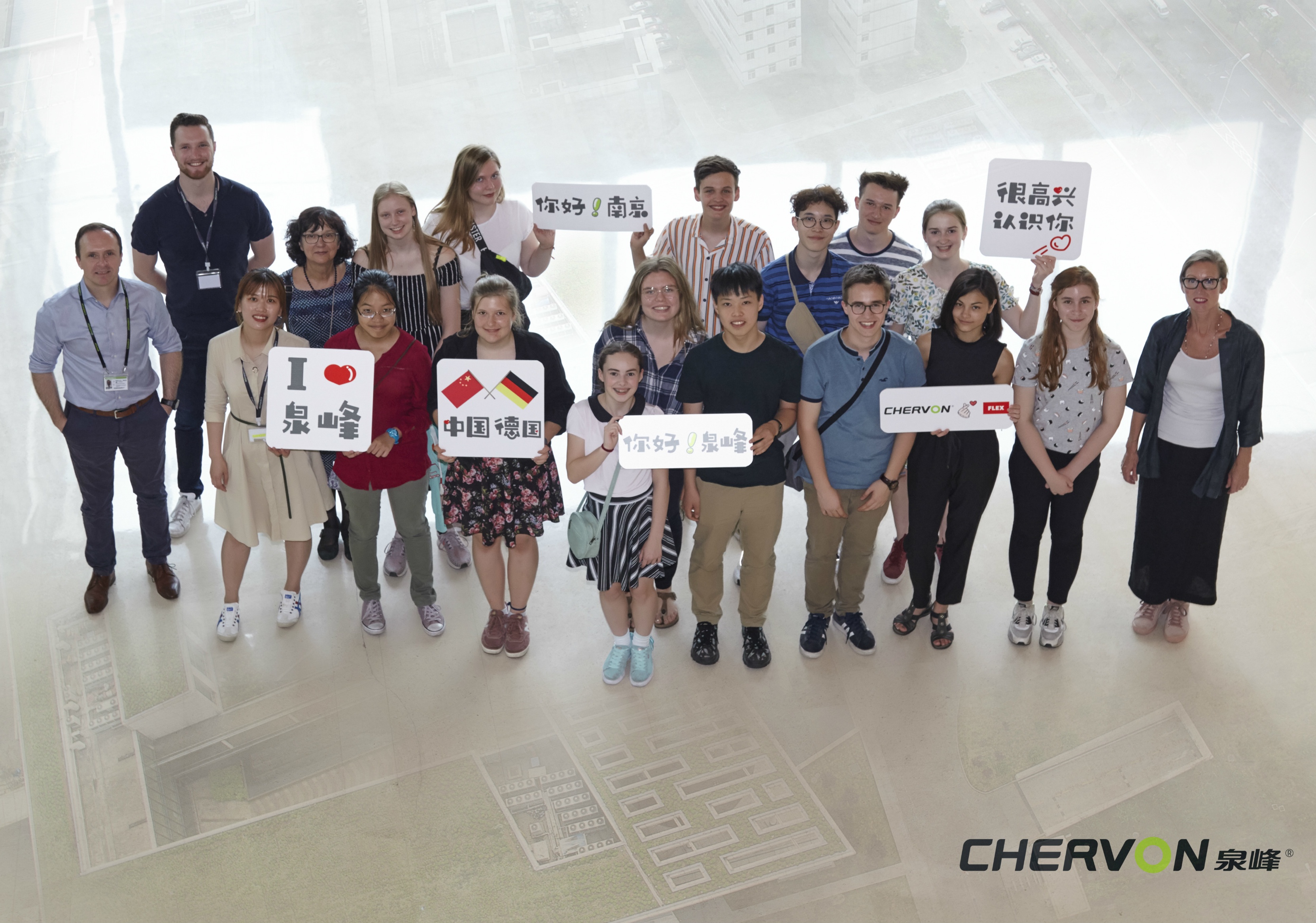 "My home is only 5 minutes away from FLEX."Marbach Schiller Middle School, located in Steinheim, Germany's FLEX, is the largest secondary school in the region. There, Chinese is the second foreign language of the students and one of the subjects of Abitur (German College Entrance Examination). In June, with the support of FLEX, 14 high school students from the Chinese class came to China under the guidance of the teacher to conduct a study exchange program.
As the third stop of the Chinese tour, on June 17, the students came to Nanjing to visit Chervon New Energy Park and R&D Center. Everyone was attracted by intelligent production systems and tools, and they also took photos of magic AGV car. In the R&D center, they experienced the EGO snow blower and lawn mower, and they kept asking their instructors questions and showing great curiosity.
A Chinese teacher named Marian told us: "There are several students in the class who are particularly interested in machinery. Thank you for inviting us to visit Chervon. This is also to help them understand the society and understand the wider world in advance.' The students also shared their feelings: 'This is our first visit to China, but Nanjing is the most memorable stop. Thank you Chervon! Thank you FLEX!"
It is reported that FLEX has continued to support students studying in the Chinese class at Marbach Schiller Middle School to conduct Chinese study tour. This is to help students understand Chinese culture and promote cross-cultural exchanges and activities between China and Germany.