This is the place to see the latest news, videos and images about and from CHERVON.
News
Think Global, Act Local - SKIL enters the Korean market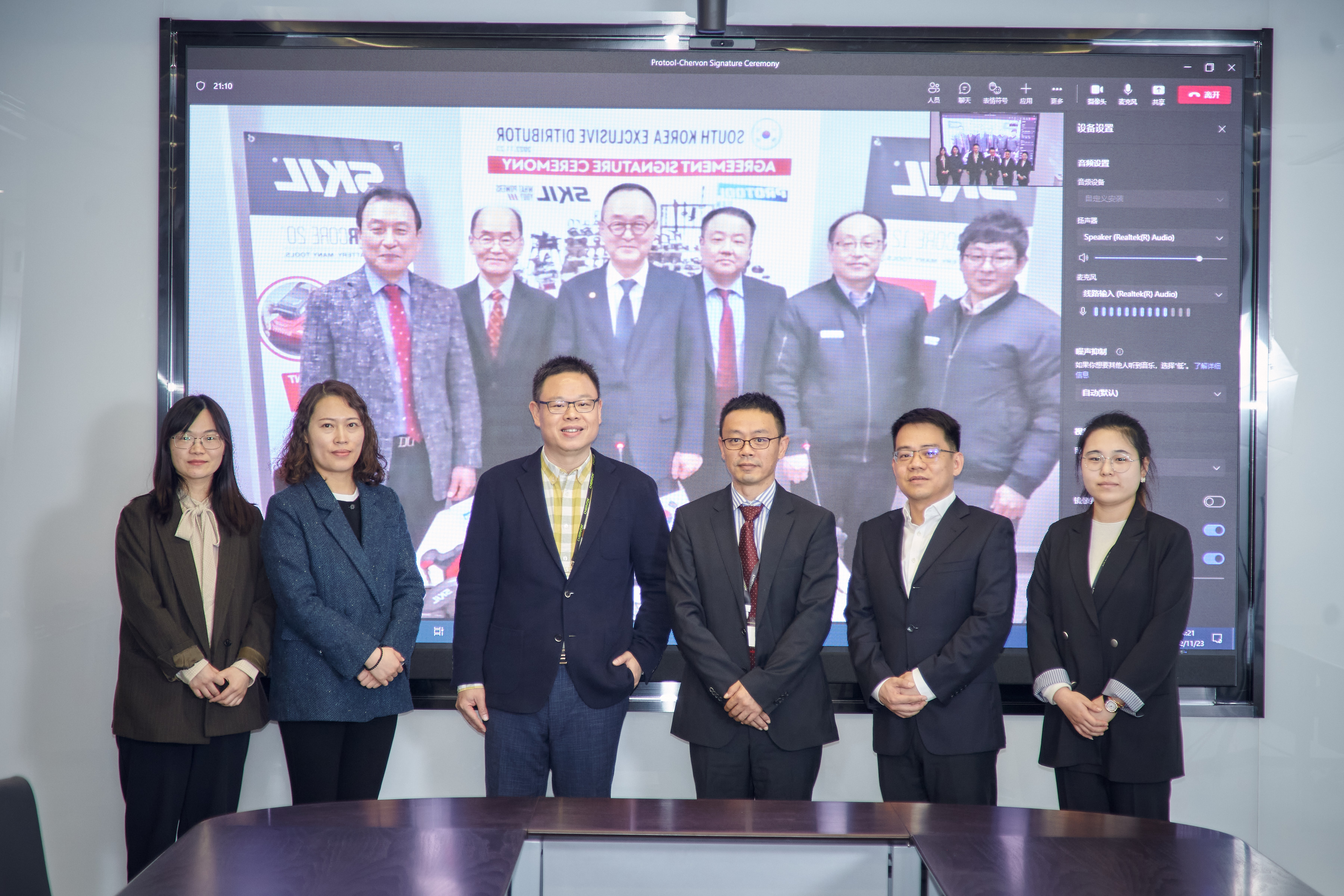 On November 23, 2022, the signing ceremony of the strategic cooperation between Chervon and South Korean PROTOOL company for the local distribution strategy of SKIL in South Korea was held as scheduled through online signing.
After launching SKIL in Thailand in August, SKIL is moving quickly to the Korean market. South Korea is a developed market in the Asia-Pacific region. The power tool market is the third largest market in the Asia-Pacific region after China and Japan, and the global e-commerce penetration rate ranks first (about 31.5% in 2021). This cooperation is of milestone significance to further enhance the popularity and market influence of SKIL and improve the layout and development of SKIL in the Southeast Asian market.
PROTOOL company was established in 1968 and is the first-generation tool industry distributor in Korea. After more than 50 years of development, it has represented about 180 brands around the world and formed a tool distribution industry layout of over 80,000 products, which is extremely influential in Korea.
After more than seven months of communication and negotiation between the Chervon and the Korean PROTOOL company, the two parties finally reached a cooperation framework. Next, SKIL will create a product matrix with DC tools as the main and AC tools as the auxiliary and provides Korean users with high-quality products and services in marketing and after-sales service. After completing the procedures of mainstream accessory adaption and product market access, SKIL products are expected to be officially launched and distributed in the second quarter of 2023 and strive to achieve a CAGR more than 50% to promote the market coverage of SKIL in Korea.
In the future, Chervon team will continue to promote the channel expansion, market share increase, and after-sales service network construction of Chervon's own brand in emerging markets with the concept of "Think Global, Act Local", to reproduce the century-old glory of SKIL!
FIGHTING!화이팅!