This is the place to see the latest news, videos and images about and from CHERVON.
News
Chervon won Lowe's 2021 Vendor Partner of the Year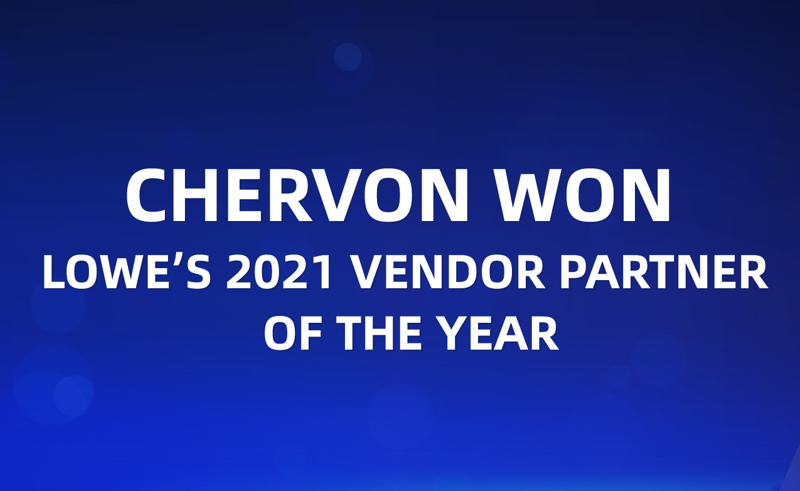 On October 12 2021, Lowe's, the world largest OPE retailer officially announced the list of "2021 Vendor Partner of the Year". Chervon was honored for excellence in product and service, and was the sole recipient of the Lowe's Hardline business.
Lowe's is a Fortune 50 home improvement company, serving approximately 20 million customers each week in the United States and Canada. Lowe's Vendor Partner of the Year Awards are selected from more than 6,000 of Lowe's suppliers worldwide to recognize outstanding performance in quality, collaboration and innovation.
Since the strategic cooperation between Chervon and Lowe's in July 2020, EGO, FLEX and SKIL products are sold in Lowe's stores. Chervon continues to innovate, bringing better products to Lowe's global customers, showing outstanding strength and making unique contributions in the Hardline business field. The judges of Lowe's Vendor Partner of the Year believes that facing the challenges of 2021, Chervon consistently brought solutions to a challenging supply chain environment to ensure Lowe's customers had the products they need to get the job done.
Better Tools. Better World. Chervon is determined to provide excellent products for global users through continuous innovation, and become an innovation-driven leader in the era of lithium-ion, intelligence and digitalization in the Power Tool and Outdoor Power Equipment industry.