This is the place to see the latest news, videos and images about and from CHERVON.
News
Chervon wins the first KPMG China "Future-ESG" Award for Best Low Carbon Emission of 2022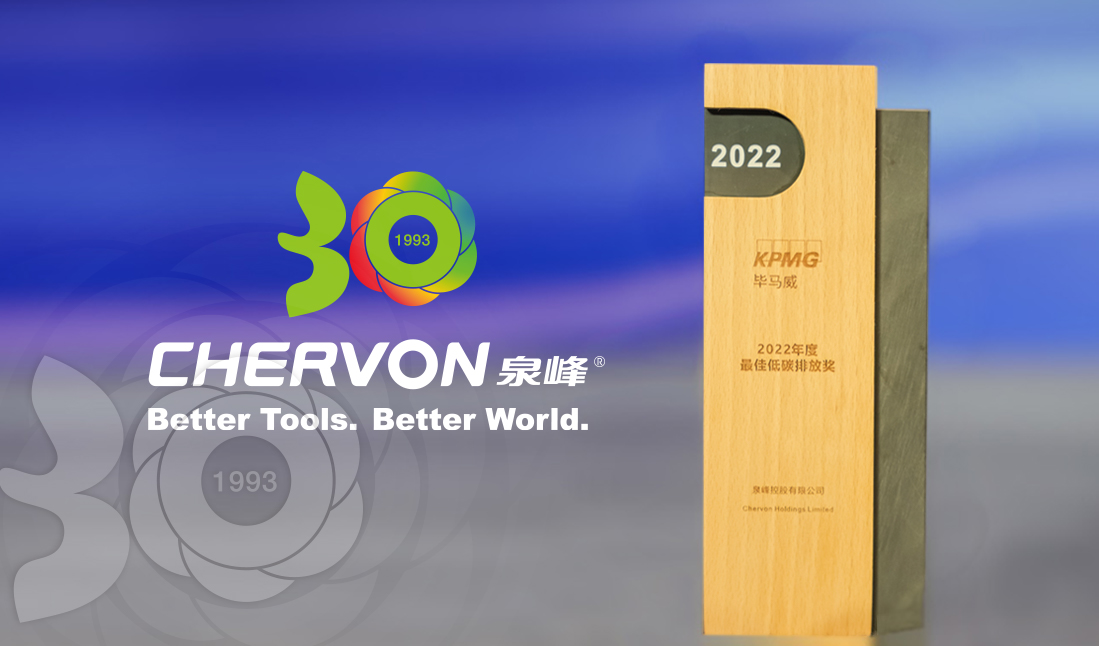 On January 12th, the KPMG Climate Change and Sustainability Summit was held in Shanghai, where the winners of the first KPMG China "Future-ESG" Awards were announced. With its outstanding performance in green and low-carbon fields, Chervon won the "2022 Best Low Carbon Emissions Award".
The first "Future ·ESG" Awards initiated by KPMG China, aims to reward outstanding enterprises in the field of ESG, among which the "Best Low Carbon Emission Award" recognizes leading enterprises that have effectively achieved significant reductions in greenhouse gas emission intensity within organizational boundaries through various practices based on scientific and rational emission reduction targets and strategies. 
"As an innovation-driven leader in the lithium, smart and digital era of the power tool and outdoor power equipment industry, Chervon has always been committed to strategic choices and a vision of product development, through continuous innovation, to provide superior products to users worldwide," said the KPMG China Future-ESG Awards jury. to provide superior products. Working toward the goal of replacing the engine, CHERVON is reducing environmental pollution from production and protecting the planet through various means."
Chervon Green Power Park was awarded "National Green Factory"
Designed to reduce energy consumption through solar power and ground-source heat pumps
Chervon R&D center - "green roof" system
Better Tools. Better World. Chervon has integrated ESG concepts into its corporate strategy and operation management - participating in the standard setting of green factory evaluation requirements for the power tool manufacturing industry, joining the long-term action of Kingfisher M2030 low-carbon manufacturing platform, and being awarded as a high-level supplier of energy-saving management by Wal-Mart ...... We are not only concerned about enterprise development and economic value creation, but also about environmental protection and fulfillment of environmental responsibility, insisting on green and sustainable development, we hope that through our efforts, we can help create a better world!