This is the place to see the latest news, videos and images about and from CHERVON.
News
Chervon Group Unite as One to fight against the COVID-19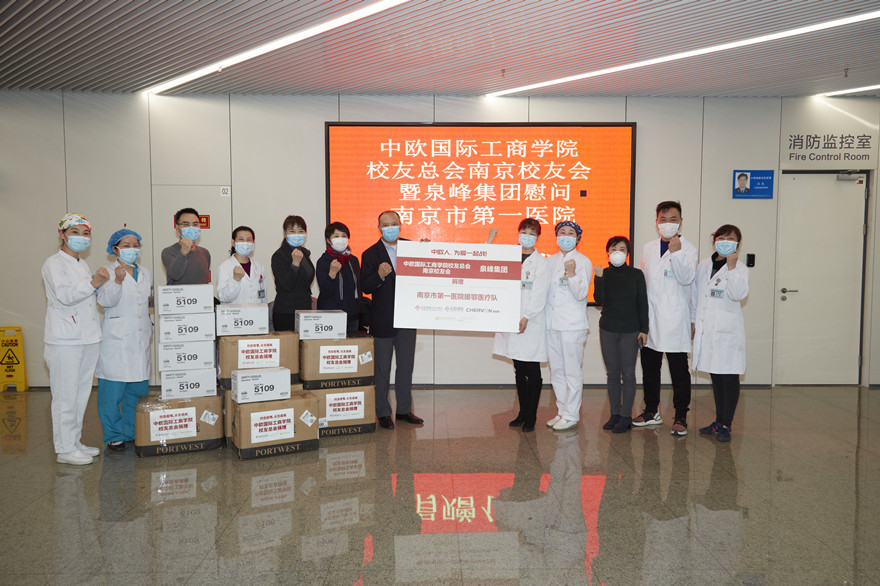 The most touching image on the eve of Chinese New Year in 2020 was not those of the celebrations. It was the heroic figures of the volunteer doctors, nurses and medical staff fighting against the Coronavirus pandemic.
The threat of the virus loomed not just over the city of Wuhan, not just over the province of Hubei, not just over the nation of China, but over the whole world. In such dire circumstances, we witnessed wave after wave of medical personnel risking their lives to combat the disaster in Wuhan. Through compassion and love, they protect the life of the nation, lighting the candle of hope in the fight against death. 
The threat to the nation is the threat to each and every citizen. Every person in China is with Wuhan, with Hubei in these dark times. We worry for the safety of our fellow citizens affected by the virus, for each and every patient suffering the tortures of the virus, for the angelic doctors and nurses fighting at the heart of the danger zone.
We must not let those who stand up in our times of need fight by themselves, helpless. To all the medical staff combatting the disease throughout the nation, to the responders in Hubei, we salute you! And we will loudly declare to them, you do not fight alone! The entire country is of one heart, and we stand with you!
On 8th of February, through the platform of the 5A public funds Beijing Chunmiao Charity, Chervon group donated 1.5 million RMB (Chervon Power Tool donated 1 million and Chervon Auto donated 0.5 million) to use for the prevention and control of COVID infection and medical aid.
From 18th of February, as the alumni enterprise of CEIBS, Chervon group corporate with the alumni association of CEIBS, Beijing Chunmiao Charity, and Shanghai Fosun Public Welfare Foundation to raise more money, and leverage the resources of the CEIBS alumni to meet the anti-epidemic needs of Hubei, Jiangsu, to put the lover of every Chervon people into practice.
Moreover, DEVON donated emergency power tools worth hundreds of thousands of yuan to Wuhan Construction Engineering and Emergency Construction, which undertook the construction of Wuhan Huoshenshan Hospital and Leishenshan Hospital, and Nanjing Tangshan Public Health and Medical Trearment technical support for epidemic prevention and resettlement.
Together, with our strengths combined, we will defeat the pandemic. There is no winter we cannot survive, no spring that will not arrive. We must share our burden, and continuie onwards.
We sincerely wish our volunteers will conquer the virus, and come back home safely.