This is the place to see the latest news, videos and images about and from CHERVON.
News
MAKE SKIL GREATER AGAIN - SKIL is newly launched in Thailand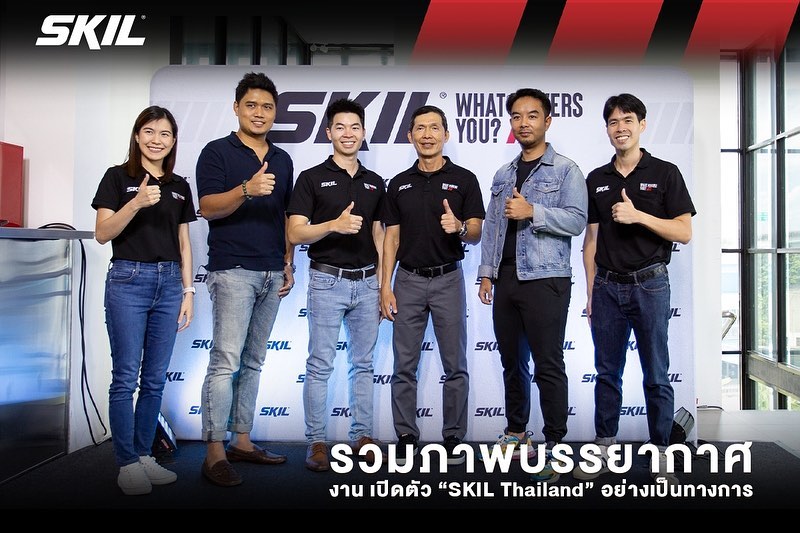 On August 18, 2022, Chervon and Thailand distributor SANGCHAI held a grand "SKIL Thailand Listing Conference" in Bangkok. 20 news media and more than 40 distributors were invited to attend the event to participate in and witness the grand launch of SKIL Thailand.
Yan Xiaofeng, head of CCN, delivered a speech to the press conference through video: "The launch of SKIL products in Thailand is a model for SKIL to enter the Southeast Asian market. In the future, Chervon hopes to work closely with SANGCHAI Group to deepen the Thai market."
SANGCHAI Group has high expectations for the future development of SKIL in Thailand. The CEO of SANGCHAI Group said: "Our goal is to develop the SKIL brand into the top five in Thailand's hardware tool industry, with a performance increase of more than 7% and sales of more than 300-400 million baht!"
The launch of the SKIL brand in Thailand means that Chervon has taken a solid step in the Southeast Asian market. In the future, Chervon will continue to work with SANGCHAI Group to gradually build a more complete distribution network and after-sales service center, rapidly expand SKIL's brand influence in Thailand and even the Southeast Asian market, and reproduce SKIL's century-old glory!