This is the place to see the latest news, videos and images about and from CHERVON.
News
FLEX and LAFC Partner to Win On and Off the Pitch Benefiting Habitat for Humanity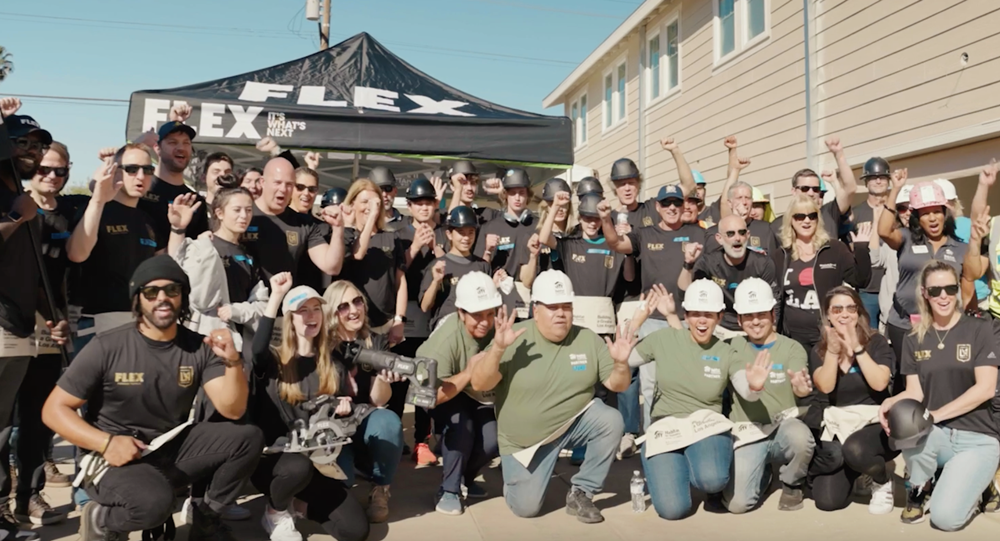 Throughout the 2022 Major League Soccer season, FLEX Power Tools and Los Angeles Football Club (LAFC) partnered with Habitat for Humanity of Greater Los Angeles to provide monetary contributions, power tool donations, and home builds to work toward the goal of helping communities in need realize dreams with every screw, nail, cut, and build.
With the FLEX "Save of the Match" program, FLEX donated $100 to Habitat for Humanity for each save made by the LAFC goalkeeper during the regular season. The 79 officially tallied saves contributed to LAFC's league-leading record to earn the Supporter's Shield Cup for the second time in four years, along with the second-fewest goals allowed in Major League Soccer. It also amounted to a donation of $7,900. However, during LAFC's final home game of the regular season at Banc of California Stadium on October 9, FLEX leveled up its donation and presented Habitat for Humanity with a check for $20,000.
As the official power tool partner of LAFC, FLEX donated a wide range of 24V tools, batteries, and chargers to Habitat for Humanity in 2022 to support the House for Humanity project to carry out house repairs and construction work.
FLEX team members also participated with LAFC leadership and owners in official Habitat builds in 2022 including the Millenium Homes and Isabel Villas builds in California to benefit families in need in the Los Angeles community.
FLEX was recognized as a Silver Sponsor of Habitat for Humanity of Greater Los Angeles in 2022 for monetary donations that will help change lives by making homeownership possible for low-income, hardworking families and individuals. All told, FLEX and LAFC have donated more than $100,000 to Habitat for Humanity through their continued partnership.
"Our motto is 'Better Tools, Better World,'" said Joe Turoff, chief marketing officer at Chervon North America, the parent company of FLEX. "We try to not just talk the talk but walk the walk. Building these homes was our way to put our sweat equity into our partnership, and I'm honored to have this opportunity to work together with LAFC to build homes for some great families with our FLEX Power Tools."