This is the place to see the latest news, videos and images about and from CHERVON.
News
EGO won two gold medals in DEMOPARK 2021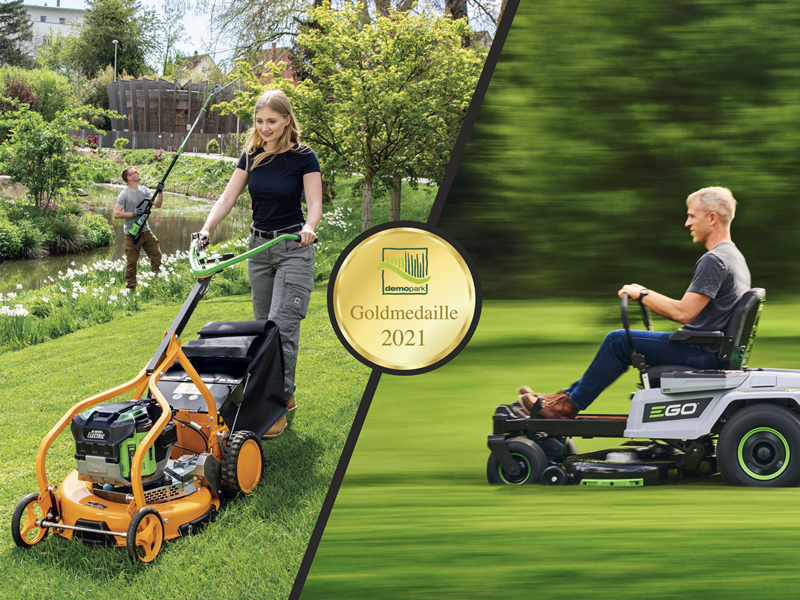 DEMOPARK is Europe's largest outdoor exhibition in the green sector. Even though this year's demopark fair hasn't taken place due to the pandemic situation, the fair organisation kept on evaluating the product innovations from the different manufacturers. With an overwhelming success, EGO succeeded to be twice among the 5 gold medallist 2021 with our Z6 Zero-Turn-Mower and indirectly with the new cordless range from AS-Motor "Powered by EGO".
AS-Motor: E-Hochgrasmäher AS 21 EAllmäher, AS 62 EAllmäher and AS 63 EAllmäher 
The AS 21 EAllmäher, AS 62 EAllmäher and AS 63 EAllmäher models from AS-Motor are the first electric-drive mowers for high grass. The mowers are powered by two 56-volt hand-held batteries, and the range can be extended with an additional backpack battery. The power of the professional mowers is comparable to that of a 220 ccm four-stroke engine.
EGO: Battery Zero-Turn Lawn Mower ZT4200E-L 
With a cutting width of 106 cm, this battery-powered zero-turn lawnmower from EGO covers an area of up to 10,000 m2 with one charge. It uses six removable 56-volt batteries which are the same type that are used in the handheld devices from EGO, such as the line trimmers and hedge trimmers.