This is the place to see the latest news, videos and images about and from CHERVON.
News
Chervon Launches 2020 Campus Recruitment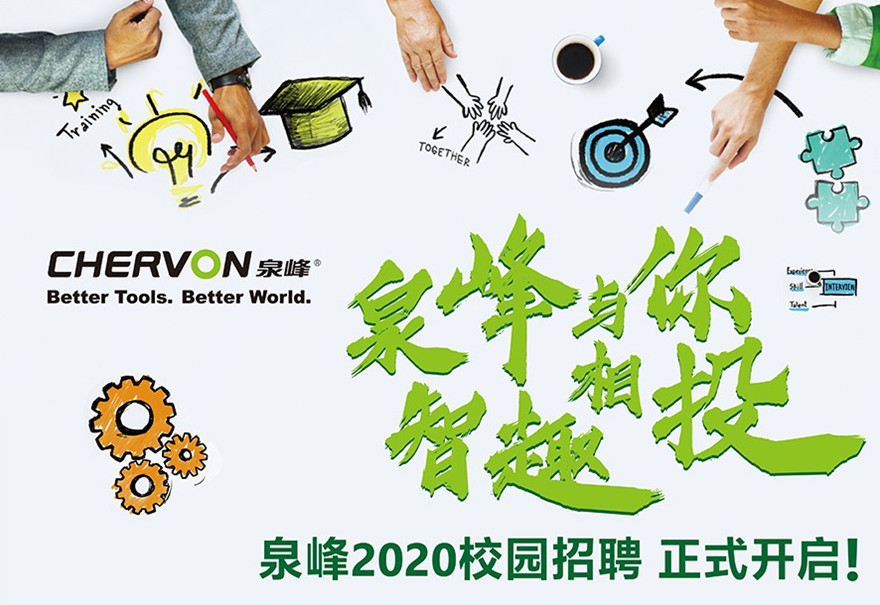 Chervon 2020 campus recruitment officially launched! From September 4th, the Chervon 2020 Campus Recruitment Seminar will be held in Nanjing, Yangzhou, Hefei, Shenyang and other major cities. At that time, Chervon will approach SUT, NUAA, NNU, NUST, CUMT, etc., to promote Chervon culture, and have face-to-face communication with prospective graduates to talk about career.
The annual campus recruitment is an important platform for Chervon to develop and strengthen human resources construction. Chervon has recruited outstanding graduates through campus recruitment since 2013, many of which have grown into leaders and backbones of key positions in Chervon. It is reported that Chervon 2020 campus recruitment involves a total of six major categories of research and development, production, sales, product design, etc.