This is the place to see the latest news, videos and images about and from CHERVON.
News
Chervon awarded Lowe's "2022 innovation partners of the year"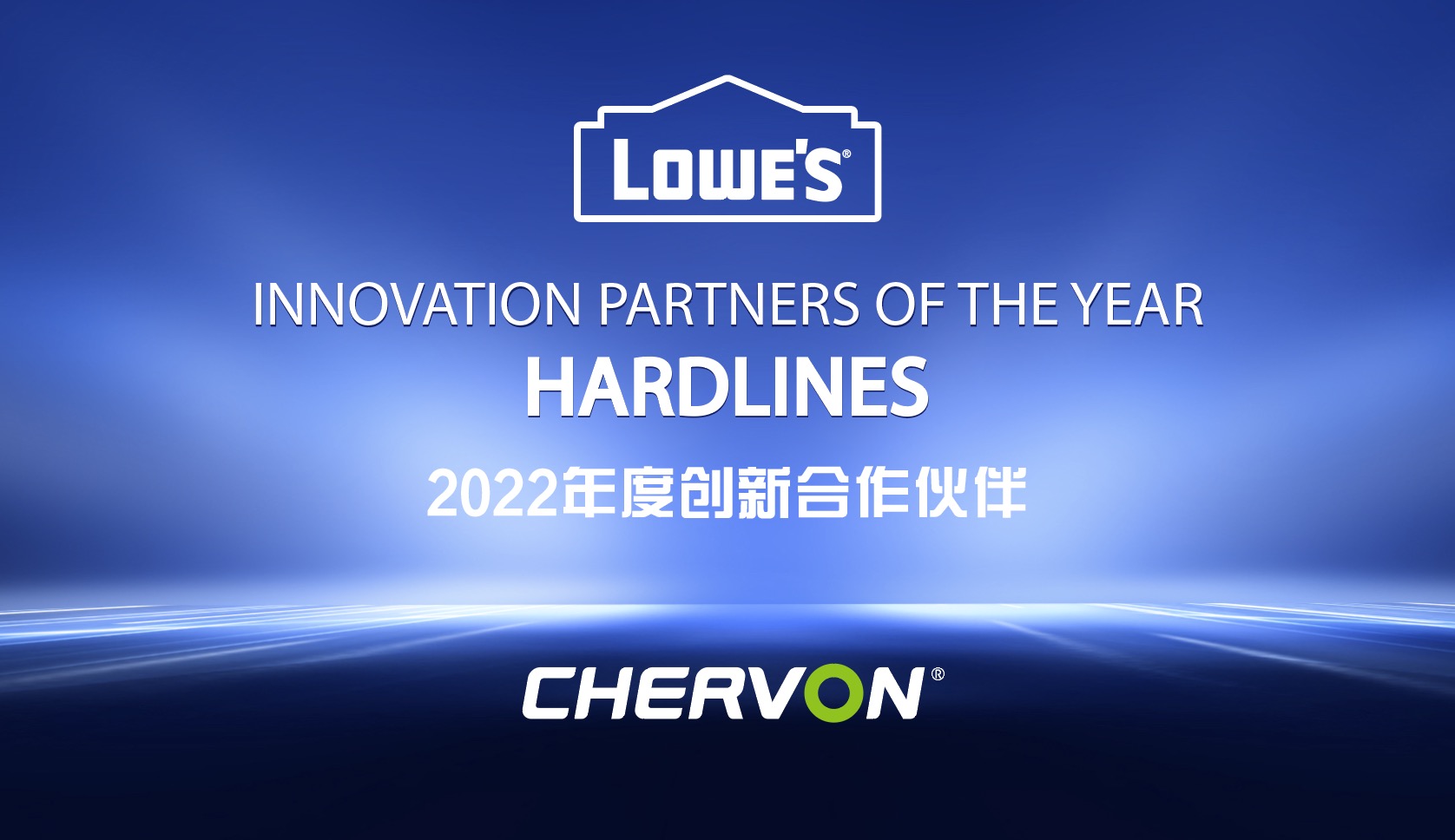 Lowe's , the global home improvement retailer giant, officially announced the list of "2022 Supplier Partners of the Year" on October 10th. With excellent products and quality service, Chervon was named Hardlines Innovation Partner of the year for both seasonal and tools, the only vendor to be recognized in two separate categories.
Lowe's is one of the world's leading home improvement retailers and its Supplier Partner of the Year Awards honoring those who excel in product, innovation, value, service, and more. As the world's leading global supplier of power tools and outdoor equipment, Chervon has been selected from more than 6,000 suppliers of Lowe's suppliers worldwide to win its Partner of the Year for the past two years.
The organizers of Lowe's Vendor Forum said: "The 2022 vendor partner winners have delivered on their commitment to help us drive sales and exceed customer expectations, despite continued economic pressures. We're grateful to work with an outstanding group of suppliers and look forward to continuing to grow their business with us."
Since the strategic partnership between Chervon and Lowe's in July 2020, its brands EGO, FLEX and SKIL are marketed in Lowe's stores. Providing superior products to users worldwide through continuous innovation, we are determined to become a global leader in power tools and outdoor power equipment in the lithium-ion, intelligent and digital era.