This is the place to see the latest news, videos and images about and from CHERVON.
News
Chervon Auto Precision grandly held the reciprocal banquet and listing ceremony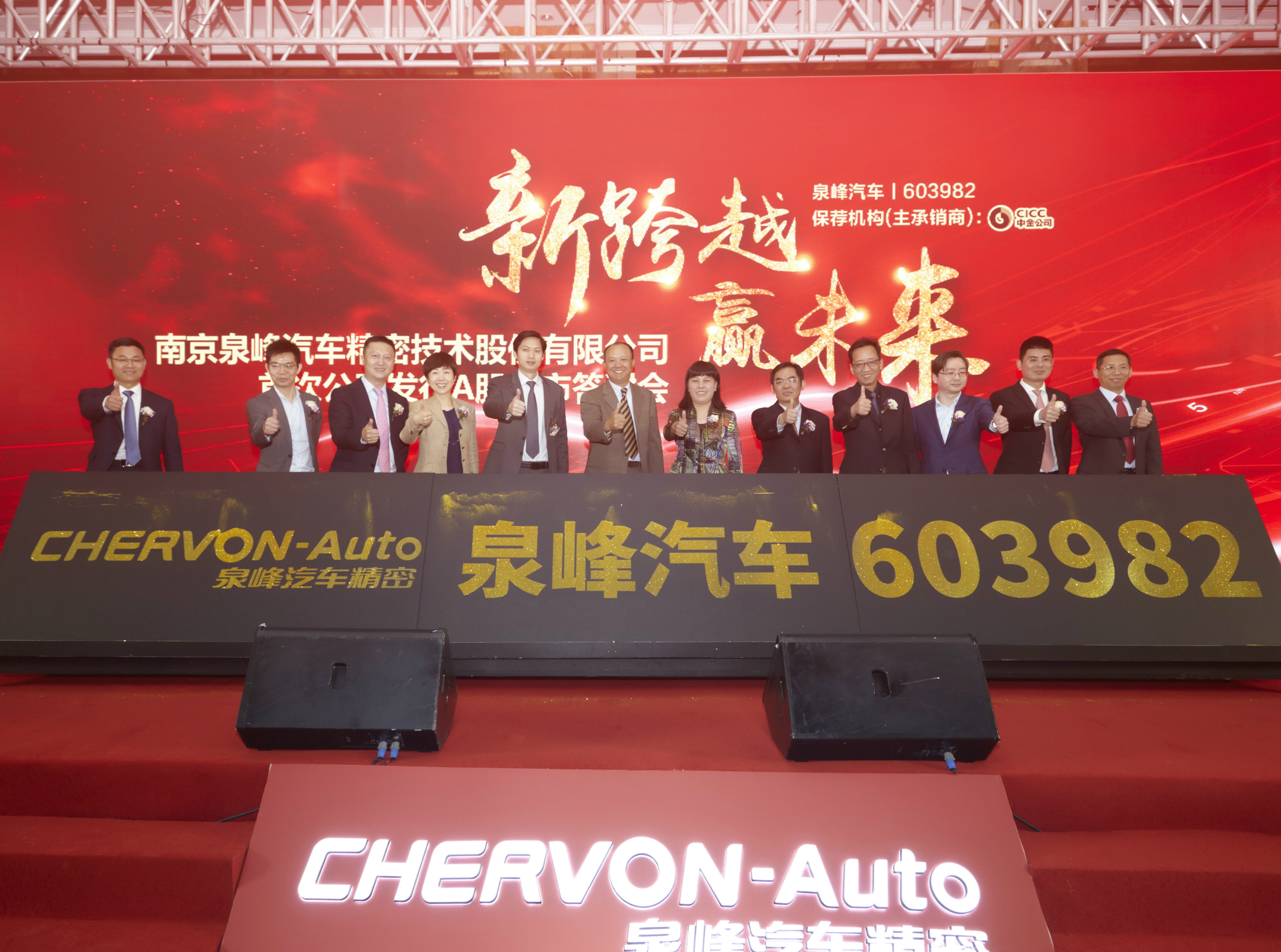 On the evening of May 21, Nanjing Chervon Auto Precision Technology Co., Ltd. held the reciprocal banquet at Shangai Pudong Shangri-La Hotel to thank the community and all its employees for their support to the development and growth of Chervon Auto Precision. Guests from all levels of government departments and partner companies gathered together to celebrate this wonderful moment.
On the morning of May 22, the listing ceremony of Nanjing Chervon Auto Precision Technology Co., Ltd. (referred to as Chervon Auto, stock code "603982") was held on the Shanghai Stock Exchange, marking the official launch of Chervon Auto Precision in the A-share capital market and the start of a new journey of development!
Since its establishment in 2012, Chervon Auto Precision has always been pursuing the goal of "developing world-class manufacturing capabilities, laying out world's top automotive industry chain". Adhering to the "market-oriented, customer-centric" development philosophy, Chevron Auto Precision has obtained unanimous recognition of customers in the industry. Together with the support of our colleagues, the company has entered the global automotive industry chain and achieved sustainable healthy growth.?
The future has come and there is still a long way to go. After entering the capital market, Chervon Auto Precision will usher in a new era of development. We sincerely wish that Chervon Auto Precision will achieve leap-forward development and create greater glories!