This is the place to see the latest news, videos and images about and from CHERVON.
News
Over a hundred families joined the 3rd Chervon Open Day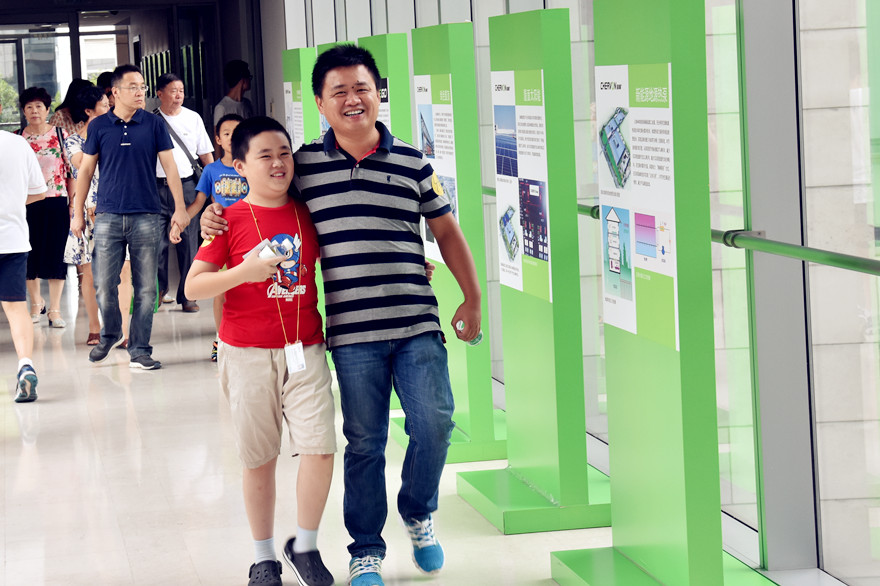 On August 27, 2018, Chervon held its 3rd Open Day. 117 families with 377 Chervon employees and their family members came to Chervon and spent a wonderful day together.
Continuing the tradition of the previous two years, this year's Open Day still includes company tour, work meal at canteen, family photo shooting and Jing Si aphorism lecture. Chervon R&D Center, Chervon Industrial Park, Chervon Green Power... These places which are so familiar to our employees are very special and interesting in the eyes of their family members. "I really like the family photo shooting part. Now we use mobile phone camera almost every day, but we rarely have the chance to take a family photo in the studio like this." For our young children, the tool show in the exhibition hall was very impressing.
Tzu Chi Foundation was invited again to share their thoughts on the "Jing Si Aphorism Lecture". The theme for this year is: No more plastic bags for a cleaner planet. Plastic bags do bring convenience in our daily life, but the convenience at this time brings long-term harm for the future - what we can do is to actively refuse to use plastic bags. During the course, Tzu Chi teacher showed everyone how to simply use a handkerchief to cope with the various packaging needs in life, which is easy, environmentally friendly and fashionable.
Better Tools, Better World! Chervon's achievements today are inseparable from the contributions of our employees as well as the understanding and support of the employees' families. The Open Day event brought Chervon with its employees and their families together for a deeper and better understanding of each other.